Principles of the Institute
National Institute of Occupational Safety and Health, Japan
Guide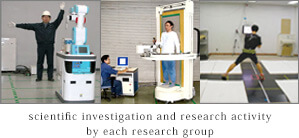 National Institute of Occupational Safety and Health, Japan (JNIOSH) contributes to protect workers' safety and health by promoting scientific investigations and research activities.

The National Institute of Occupational Safety and Health (JNIOSH) is the only comprehensive research institute for occupational safety and health in Japan. The JNIOSH actively conducts scientific researches in order to contribute administrating duties for the government and for workers in industries, for risk reduction of industrial accidents and diseases, promoting workers'health, and creating safer and comfortable work environment.
As of the merger in 2006, the National Institute of Industrial Safety (NIIS) had 64 years history, and the National Institute of Industrial Health (NIIH) 56 years history. JNIOSH is therefore in a unique position to take advantage of the amalgamation of two institutes, both of which hold extensive knowledge on the prevention of health and safety risks at work. This combined expertise will help augment current research and practice.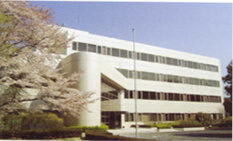 The principles of JNIOSH activities are as follows:
【Principles】
To conduct comprehensive and interdisciplinary research on industrial safety and health based on the long history of the NIIS and the NIIH.
To contribute to governmental activities in their efforts to prepare laws, regulations, technical standards, guidelines, etc., and to investigate and prevent industrial accidents.
To promote collaborative studies with universities and public institutions, in order to perform effective and efficient research, to maintain an advanced research and technical level, and to innovate research activities.
To actively collect research needs from workplaces, disseminate research findings to academic and professional societies, and provide developing countries and organizations with technical support.
【Priority Research Areas】
Relationships between workers' physical and mental conditions and industrial accidents.
Preventive measures for major accidents which need special knowledge and technologies for their prevention.
Mechanisms and preventive measures of newly emerging accidents and health impairments which arise due to the advancement of industrial technologies and changing work environments.
Overwork and mental stress.
Health effects of chemical substances of administrative importance, e.g., nano materials and physical agents: etiology and prevention.
National Research Strategy